YOUR COMPANY IN GOOD HANDS
Tax requirements: a constantly changing market and the economic crisis make it necessary to have a good professional by your side. Trust us and your company will be in good hands.
Continuous training, learning, customization and adaptation to all taxation changes define the strengths of our tax department. We adapt to the needs of our clients and carry out careful planning to reduce tax expenses and maximize profits.
ADMINISTRATIVE APPEALS
- Tax advice.
- Advice on management, sanctioning and collecting procedures.
- File claims before the administration bodies.
- Assistance, representation and defence.
- Administrative appeals.
- Tax checks.
- Presentation and processing of documents and inquiries before the Tax Administration.
- Deferral management.
- Representation before the Agencia Tributaria (Spanish Tax Administration).
- Tax consultancy services.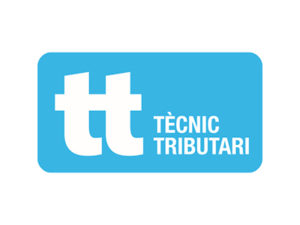 TAX MANAGEMENT
- Definition of tax policies and operational planning.
- Preparation and presentation of monthly, quarterly and annual taxes:
VAT management.
Intra-Community transactions.
Planning, preparation and settlement of the Corporate Income Tax.
Taxation modules.
Instalment payments.
Advice on the Personal Income Tax (IRPF) and its preparation.
Declaration of real estate and rights abroad.
Censuses / IAE (trade income tax).
Special taxes / Customs.
Inheritance Tax.
Wealth Tax.
Other taxes.
- Tax advice for companies, associations, foundations, travel agencies, real estate, pharmacies, etc.
- Tourist-accommodation tax.
OTHER PROCEDURES
- Tax planning.
- Formation of professional partnerships and trading companies.
- Accounting and financial analysis.
- Assistance before tax administration.
- Preparation of rental, loan and sale contracts.
- Registration in the Registry of Patents and Trademarks.
- Processing of certificates: death, registration of residency, will, criminal, etc.
- Capital gains, licenses to open establishments, construction permits and others.
- Company and property information notes.
- Property and commercial register: registration of deeds and public documents.
- Cadastre/land registry: registrations, cancellations and modifications of real estate data.
- Processing of transport cards.
DO YOU HAVE ANY DOUBTS? Get in touch